Just got a 2014 F-150 STX SuperCrew in Sunset Metallic. The truck has the 5.0, 4x4, Select Shift Transmission, 3.73 Locking rear diff, remote start, and Toughbed Spray-in liner.
I bought the truck with 19 miles on it, test drove it with 3.6 miles on it. This is my first Brand New truck, and I'm loving it.
Now just so it's clear, this build it going to be very slow, as I am also currently saving up for a vacation/wedding in Hawaii. I'm not changing a whole lot on this truck, just changing things to fit my taste. Adding things, going toward a 'classy' build style with this one. Modeling it after an FX4.
Some might ask why I didn't just buy an FX4, the answer is simple I do not like the MFT. My fiance has it in her Explorer, and her father has it in his Flex, and while I don't have any major issues with it, I hate that you can't turn off the screen. I like the radio setup for the STX more.
Plans:
Exterior:

Tint the windows. (30% all round for legal reasons)
Piano black 'B' pillar covers
Add heated mirrors with turn signals
Paint to match door handles, tailgate handle, and mirror caps
Undercoat bottom of truck
Install wheel well liners
Change out head/tail lights for the FX4/Harley style
Tonneau cover (bakflip) and/or bed cap (PTM)
Chrome exhaust tip
PTM the inlay on the F-150 badges
Interior:

Kicker SoundGate Power Stage PF150C11
Husky Liners X-act Contour Floor Liners
LED swap (white light output)
XLT center console
Seat Covers (Clazzio w/heat) *Still debating this one*
Might add some sound mat to stiffen the door metal and roof
Now for some pictures!
Her at the dealership (two days before I took her home)
Picking her up!
First night home
And the most recent, after her first bath (Yesterday)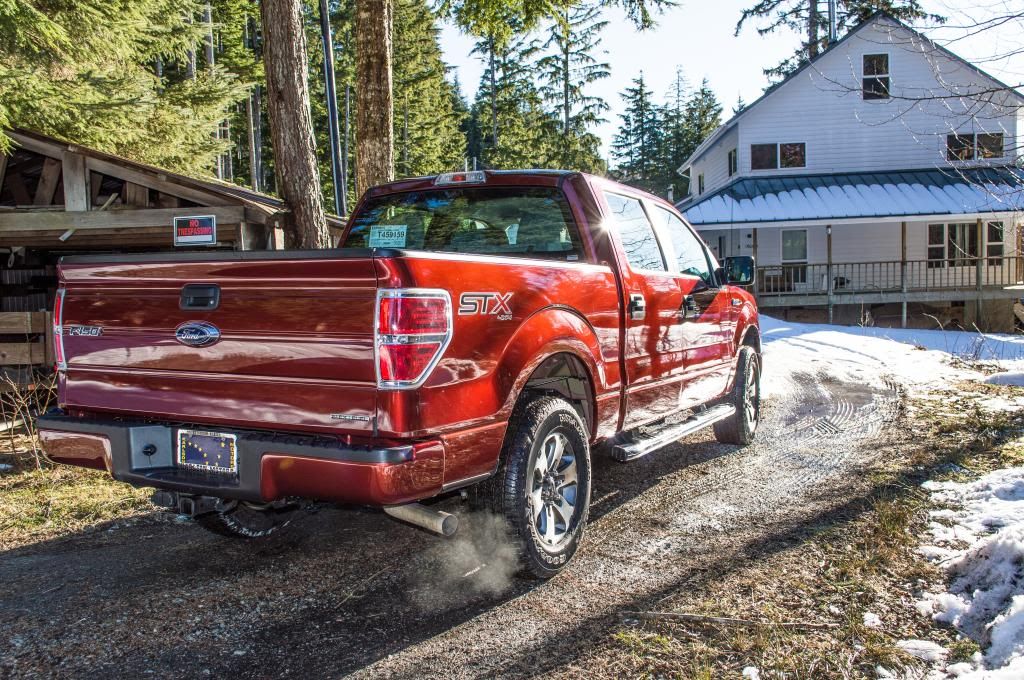 And some interior shots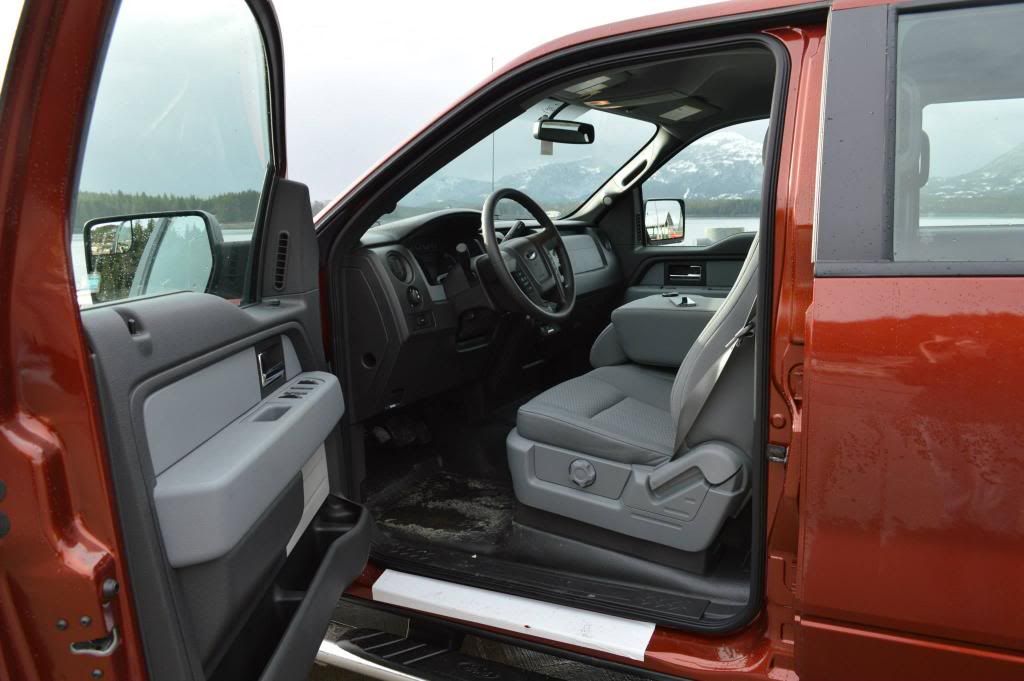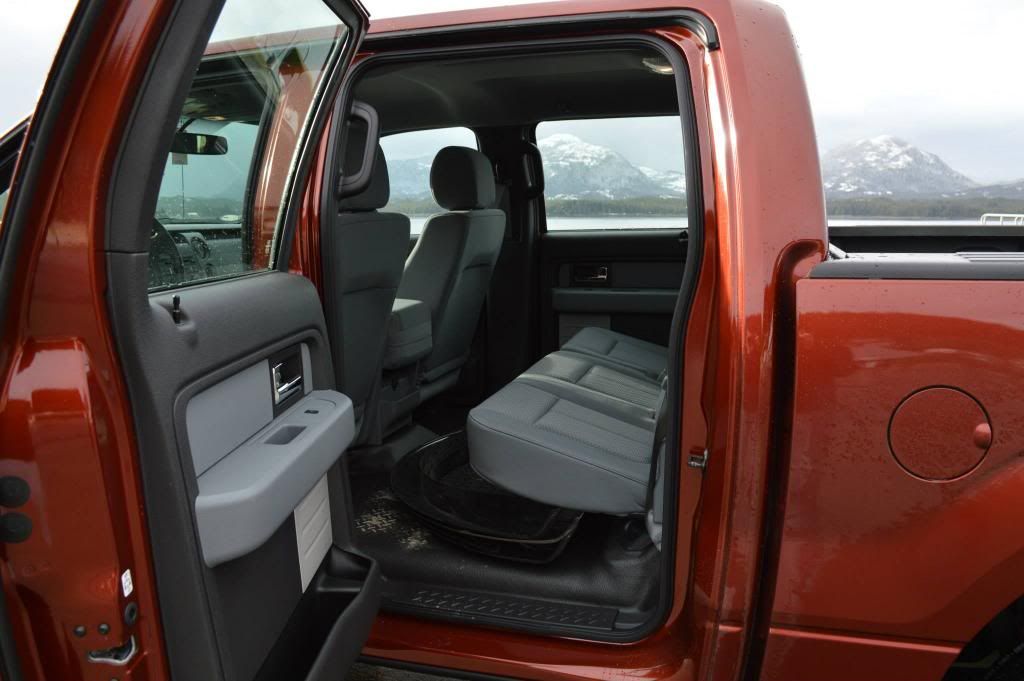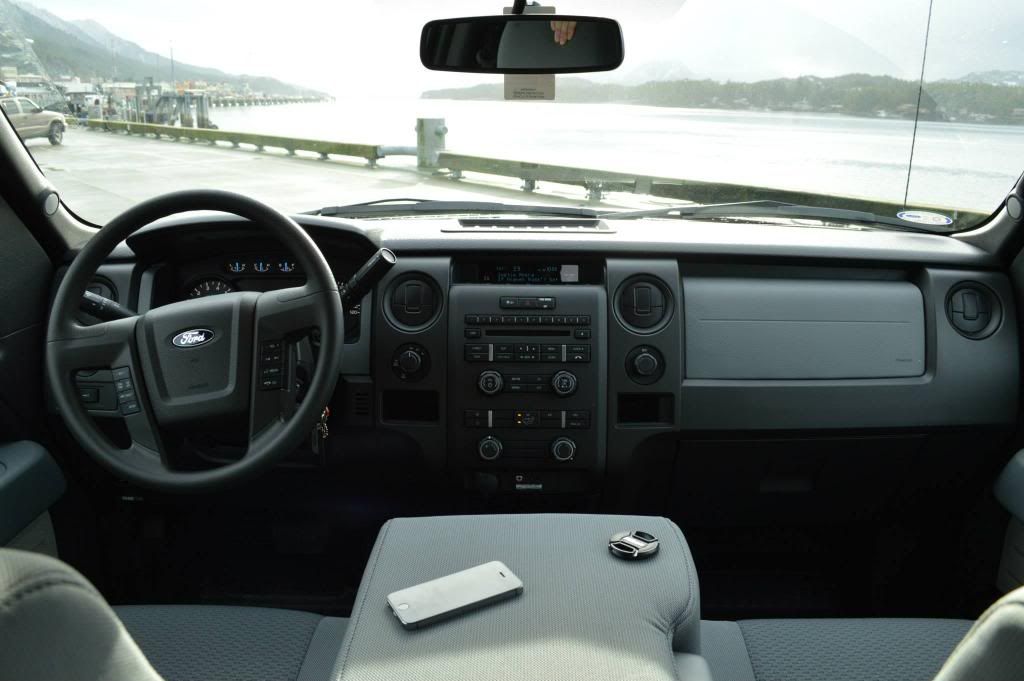 Again, this will be a slow build. Hoping to get tint within the next couple of months.